Distribution of Proceeds
Proceeds from the lottery will be distributed to the registered Canadian charities operating in Ontario shown below. The amount awarded to each charity will be determined by the Rotary Club of Burlington Central.

Royal Botanical Gardens (RBG) is a registered charitable organization with a mission to dedicate our expertise in horticulture, conservation, science and education to connect people, plants and place. RBG is the largest botanical garden in Canada and actively protects and restores 2450 acres of nature sanctuaries containing environmentally sensitive habitats, where some 50 species-at-risk have made their home. To learn more about our charitable work, please
visit our website
.
Hamilton Health Sciences Foundation

McMaster Children's Hospital Foundation, as part of Hamilton Health Sciences Foundation, provides vital funding to enable the best possible patient care at McMaster Children's Hospital, including Ron Joyce Children's Health Centre and McMaster University Medical Centre.
McMaster Children's Hospital is the second largest provider of inpatient pediatric services in Ontario. The Hospital is home to Canada's largest neonatal intensive care unit including supportive maternal care, the largest pediatric mental health program in Canada, and the only inpatient pediatric cancer program in south-central Ontario.
To learn more about the impact your contributions make, please visit our website.
Rotary Club of Burlington Central Trust Fund

A Registered Charity in itself, the Rotary Burlington Central Trust Fund account accumulates through various fund raising activities and then distributes to deserving Charities and Not for Profit groups in the Region of Halton and beyond.
Over $4 Million dollars have been raised and funded through this Club/Charity since 1986.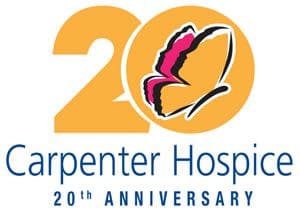 Burlington Rotary Clubs have been a steadfast supporter of Carpenter Hospice for over 20 years. They remain a constant supporter of much-needed hospice palliative care services for the residents of Burlington.
Kim Pearson
Executive Director, Carpenter Hospice